Our Services
RevMINT Hospitality Solutions is dedicated to revenue enhancement and distribution optimization for independent and chain hotels.
Our analytics oriented approach that focuses more on the market dynamics helps hotels with incremental revenues. We are absolute analytics junkies and use customer search patterns to tell you what they want. We use our in-house intelligence tools and modules to measure the effectiveness of your current strategy and identify opportunities for revenue enhancement
We specialize in:
Increasing Revpar – one of our managed hotel increased it by 32% but 14% is an average
Measure your current initiatives – an audit costs you less and tells you where you stand today
Evaluating and proposing right technology solutions – save 15% on technology platforms
Directing traffic to brand site – Reduce the cost of doing business
Business intelligence – know the real picture and align your pricing
The industry is facing a talent crunch and your revenue manager may not possess all necessary skills of a revenue manager to begin with. How would you expect your revenue manager to help you, if you do not have an in-house specialist. Take a deep breath and evaluate if your revenue manager is a seasoned professional, a specialist, or just another so-called revenue manager. If you are not sure of your in-house capabilities or even need to check that, get us to do an audit, else you may be leaving a lot of money on the table.
Our Product Suite includes:
Online Marketing and Distribution
Talk to us if you need radical initiatives to make your hotel perform harder. Even if you're not sure about your specific requirement, it's probably worth a chat with one of our experts to see how we can assist you.
Revenue Management Services
lets talk
unfair share,
shall we?
Welcome to our den. Traditional revenue management based pricing is affixed on historical demand, price elasticity and competitive rate intelligence. But we go beyond that. We look at your online reputation score, macro trends and market segment analytics to help you with decision making. It's no surprise that our revenue management focus creates natural differentiators. We are not traditional service providers of RM services that analyse your data to tell you what to do, we bring with us a destination based focus and an approach that cuts across market segments beyond transients and looks at how to preserve your bread and butter accounts yet maximize the yield your non negotiated business. Revenue management has changed over years and traditional approaches may be relevant but there is more to it than meets the eye. We feel that revenue management systems are not enough in today's market and would be happy to explain why, but more importantly what should you be doing to stay ahead of the curve.Our technology expertise helps you integrate best RM practices with leading technology middle wares to help your optimize revenue while reducing your distribution costs.
We work with all levels of RM structures so even if you are starting or are an advanced practitioner, talk to us to gain the competitive egde. We can start with an audit to identify gaps and introduce relevant offerings to match your business needs. Let's get better at it!
Talk to us to gain unfair market share*
* This may immediately give you ROI of 2500% or more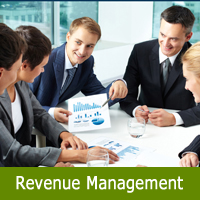 Social Media Management
from
liking to leading
A lot is spoken about your fanbase and following. But we stand apart! We help you measure engagement and also monetize your social media efforts. Let's talk tripadvisor, facebook, twitter, youtube, Instagram, flickr, tumblr, pinterest, foursquare and other platforms for you and your competition. Do you know what your strengths are, let alone your weaknesses.We assist your PR and marketing team understand the strengths, your revenue management structure to gain from it and your sales department to flash messages that enhance conversion.Social media to us is not a media over all. Your need different strategies for different platforms. Your hotel needs and integrated and complementing approach to use every social utility by its strength to generate interest, spread the message and convert it all into revenue.
We go beyond the traditional social media management in not just showing you the statistics but dissecting it to the lowest level and helping you understand the quality of engagement. Lets think beyond management of SM platforms, and let us help you gain from it through a gradual process of adding revenue focus to your SM indentity. Are you up for it ?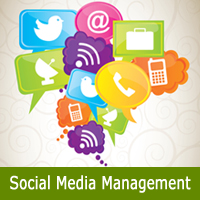 Online Marketing and Distribution
are you
harnessing the full potential
of internet!
If you are not visible, you are not book-able. We keep things simple and ensure your visibility through organic and inorganic routes. Our USP is our key work focused, source market oriented, customized approach that helps you stand your ground in the maze of demand channels where lookers turn into bookers.We set our par level way above the competition. We just don't serve you a report at the end of the month with some meaningless stats, we discuss your business, your market segments and our approach. Our objective is to be consultative and get you on board with our action plan so you feel you participative. We publish accurate metrics to show you the progress. The approach has worked for 500 plus clients across the globe and we don't see a reason why it wouldn't work for you.Talk to us and let us understand your business, we promise we will leave our mark positively right from proposal stage to maniacal account management support. We do this because we are hoteliers and understand your business. We cover SEO, SEM, Video marketing, Website design, Website landscaping, Booking engine integration, Social Media Marketing, and online reputation as part of our online marketing suite. The offerings can be customized to your business needs.
We don't talk jazz, we talk ROI and the numbers talk themselves. Speak to us today and enhance your profitability like never before!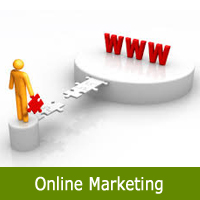 Technology Solutions
Solution cost is
Money lost
? Maybe…
Let technology work for you. We integrate you with trusted platforms to enhance your online revenue. Hotel technology encapsulates PMS, CRS, channel management, Business intelligence , revenue management, e-commerce, e-marketing, online reputation ,Website development and our common goal cutting across all these requirements is its suitability to your business. We work with and endorse several products but our objective is to choose the solution suite that best identifies your business.Pull/ Push technology in distribution, integration strength in information exchange and forecast accuracy in business intelligence and RMS is our core competency and we understand this universe end to end. Technology platforms are vehicles that help you achieve your revenue goals faster and we have an eye to assist you with that.Talk to us before you make any technology purchase decision and that can save you thousands of precious dollars and the headache in not falling in the marketing trap and choosing the proven and recommended applications. In god we trust, everything else needs to go through our expert eyes to earn you as a client. Don't go for it yet !
Leverage competitiveness to evaluate options.